Together Auction Management Software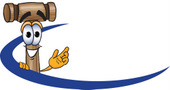 Web based Auction Management software for non profit and charity gala auctions helps connect members and build community within your organization as you raise needed funds.
Together Auction™ Sample Website
Follow this link: Together Auction Sample Website to see the auction website for First UU Columbus (testimonial below). Please don't sign-up as a member if you are just looking though, OK?
Auction Management Features
Web based online system requires only basic hardware - if you can surf, you can use our system!
Members get personalized emails with a direct link to their statements that show who they are connecting with -- much more useful than a traditional dollar-based recepit.
Each statement shows both purchases (if any) and/or donations (if any) and then lists those other members - your auction can connect your members and be more than just a fundraiser.
Statements have links - members can email event hosts and get a google map to their home.
Automatic email reminders connect event hosts and participants 1 week prior to dated events.
Members can use the website to submit items themselves online.
Items can be offered jointly by co-donors, and guest lists are visible on all hosts' statements.
Items can have a picture uploaded - it is resized automatically, and there's a rotate button.
Members can be marked as business donors, and you can mark members as inactive to hide them from searches and prevent logins.
You can define up to 5 configurable 'questions' to help categorize your items, and mark which categories they apply to. Users can check these questions to limit search results. For example, Vegetarian Friendly could appear on Food related categories, but not Artwork.
You can setup a question like 'Jury Accepted' that is visible only to admins to help administer a Jury process.
Statements include guest lists for attendees showing who else to expect.
Online browseable searchable item catalog encourages member participation.
Online advance bidding (like Ebay) allows participation by members who cannot attend the event - you even get an email when you are out-bid! Winning bids are pre-printed on bid-sheets and may still get out-bid by attendees.
Event Calendar allows members to resolve date conflicts
Home page is fully customizable to publish auction event info and even a (randomly) featured item
Time-based announcements on home page are fully configurable to present a different 'Theme' website for each year.
Volunteer and admin functions (Sales Entry, Check-in, Check-out) are simple and easy to train
Multiple Bid sheet variations for Live, Silent, Fixed-Price, Dinner, and other item categories
Bid Sheets say either "Winner Collects Item Tonight" or "Not a take-home item" to assist with item distributions from the silent auction
Report shows Bid Sheets counts by Category to help you choose paper colors for each category
Post-Auction Bid sheets can be re-printed with winning sales for research and/or after-event sales
Item Categories and prefixes are fully configurable.
Members can mark items in the online catalog as favorites to help plan their bidding strategy.
Items can be Fixed price (sometimes called Poster or sign-up items) or competitive bid.
Items can be either Silent auction (default) or included in a Live auction (this does not reqire a separate category.)
Advanced online bidding can be configured to preserve (by default 50%) fixed price item places so they aren't used up before the auction.
Optional letter suffixes for 'similar' items avoids duplicate item entry - eg: A5A, A5B for similar works (Artwork 5 - Sketches by Sam)
Many other helpful Reports are included: Cash Reconciliation, Top Buyers, Top Donors, Member Summary,Contact labels,...etc
Item Spreadsheet report can be used with Microsoft Mail Merge template to produce a book-fold printed catalog.
Payments can be entered at checkout as statements are printed, or bulk Statements can be printed after Sale if workstations/printers are limited
Support for after-event leftover item sales (no paddle number needed)
Admins can see an audit history of changes made to an item
Admins can move items and/or statement activity to other members (useful with the potential duplicate member report)
Admins can assign co-donors to moved items, and move activity for the current year or all years in a single operation.
Setup includes a one-time data import of your membership info
Paddle numbers can be auto-generated ahead of time, or assigned as guests check-in
Hosts can update event dates online and click an 'email-all' link to let their guests know.
Automatic reminder emails can be configured to go out multiple times (default is just once 5 days prior.)
Hosts' statements have an email link inviting them to inform the auction team if they invite other guests so they can also be included in these emails
If you choose to enter some non-winning bidders, they will appear on member statements as potential alternates if guests cancel
Sales are never limited to the original qty, so volunteers are in control of winning bid selection policy.
A web based auction management tool for your success
This is web-based software, but it is designed to support live and/or silent auction events. There is also an online bidding feature for folks who can't be there.
We give great technical support, and this is a great tool to help you manage all the details, but your auction still needs a strong team to be successful.
You'll still need a technical person to make your catalog from the spreadsheet we export (although the mail merge templates we provide are very helpful)
Printed documentation is not extensive, but features are clear and on-screen help is plentiful
We have an Online Help System modeled after Wikipedia, so you can contribute to improving it!
We also have a google group for administrators to share ideas and ask questions.
Together Auction Church Testamonials
Together Auction was written for us at First Unitarian Universalist Church of Columbus Ohio, and we have used it sucessfully since 2005. We have about 600 members, and draw about 200 to our annual auction, which many members describe as the party that kicks off their social calendar for the year. Jim also wrote an MS-Access based system that we used 3 years prior to that. The system has evolved over time to support more features - we especially like the newest email sending features. Our auction revenue has more than tripled over that time from around 10K to our highest-grossing ever auction that raised 38K for us. We can't say it's all due to Together Auction, but it's certainly helped free us from technical details and allowed us to focus more on decorations, publicity, and other important aspects of a successful fundraising auction. We'd recommend it to any non-profit organization with a team of 4-8 volunteers who can devote their energies to building community and raising money with a fundraising auction.
Unitarian Universalist Church of Marblehead met their budgeted amount using Together Auction with less computer hassles and better print outs for results than ever before for their 3 auctions since giving TogetherAuction a try for the first time for their March 27 2010 auction. Bill Smalley was the first customer, and is happy to share his experience with others.
Tom H. in IL says: "Now I know what the greatest thing since sliced bread is. TogetherAuction made our auction management so much easier. Our auction grossed $30,000, offering 137 items in the Silent Auction and 28 items in the Live Auction. We had 14 group entertainment events with between 10 and 40 spaces for each one. We were pleasantly surprised that 90 percent of our donations were entered on-line, and it was easy for the team to enter the donations from those who preferred the comfortable old paper contract. We had very few hiccups getting started (remarkably few, compared with what you expect in implementing a new system) and Jim was available to answer our questions and help us get underway. What we didn't foresee was that, freed from the paperwork burden we had resigned ourselves to over the years, we had more time and were able to enjoy relating with people, seeing to the set-up and decoration of the auction space in our Sanctuary, and to the atmosphere we were trying to create on Auction Eve. Many participants told us the entire event just had a good feeling to it. After the auction, instead of staffing the contract table in the lobby for up to four Sundays, we were done after the second Sunday, because our follow-up is so much easier. I was able to check the payments-due screen and accomplish follow-up from my computer desk at home, coffee and snacks close at hand. While I am usually one of the last to embrace the newest computer innovation, I cringe at the thought of ever going back to our old way, and the auction team is in hearty agreement."
Carol M. in NC says: "UUTC (Unitarian-Universalists of Transylvania County) in Brevard, NC decided to hold their first auction in 8 years and to use modern technology this time around. As Auction Chair I searched the web and found Jim Pinkham's Together Auction software which turned out to be exactly what we needed and more importantly, I found Jim who was exactly the tech support I needed! Good software that does the job you need and good technical support meaning knowledgeable, patient and affable is a miracle in this day and age, but I got both. That this software actually makes your catalog for you makes it worth the price of admission! The MS merge mail needed for the catalog is tricky until you do it a few times which Jim has no control over but he will walk you through it and he has worked hard to provide very thorough training guidelines for every aspect of the software. I LOVE this software. Use it and you won't regret it and contact me anytime regarding. Feel free to visit our site: http://togetherauction.com/uutc and click on the catalog tab so you can see it. We only had 80 items and still made $5200 after expenses with both a silent and live auction with an outside auctioneer! We couldn't have done this without Jim and his great software!
Jean P. in IL says: "I have to admit this is the smartest investment I've ever made. While we didn't make as much as some other churches, we did attract 89 households - filling our UUSG sanctuary - and made about $8500, which is 2-3 times what we have made in the past. I got TONS of compliments on the efficiency of the software. THANK YOU!"
Marc G. in WI says: "Together Auction completely revolutionized the way we conduct our auction at UUCW! I received numerous compliments from church members and volunteers about how easy it is to use, and how much it improves both the preparation for and conduct of the auction. Everyone loved the online catalog, especially being able to view photos, and the ease of making donations. As one of the organizers, it certainly made my job much easier, and the check out process was the smoothest it's ever been. I was also very impressed with the support and responsiveness from Jim Pinkham."
Steve M. in NC says: "At CCCHUU we got a lot of positive feedback about the site. People generally found it convenient and easy to use. From the point of view of the service auction committee, it was a great step forward. Entering the auction results was very quick and easy."
Karen B. in MA says: "Jim – so many people complimented the system and how easy this year was compared to years past, and we did almost $14K this year – I think a congregational best! I have a couple suggestions for you, but nothing major – like including what you see in the description of the reports (like you can see who paid and who didn't in the Statement summary). I may take on writing some more procedures at some point (like how to print bid sheets step by step) and I'll upload them to the wiki if I do. In sum, I think we can say we are very happy!!"
Together Auction in the news
An article in the UUA's Interconnections newsletter mentions TogetherAuction™ and another package called EasyAuction from Colorado.
Do you think your organization might benefit from this? Email a friend about us
Technical Details (geek speak)
It is a hosted turnkey system, which means no technical headaches for you. Your organization will have it's own auction website with your own database of members, items, categories, and so forth.
A Gala Service Auction with Together Auction
Your auction can be run with Together Auction as the main bookeeping system. The flow looks something like this:
Pick your auction theme and setup TogetherAuction home-page with notices to inform members about your event details
Kickoff party / Phone-a-thon / Solicit Item donations/ Sell advance tickets & Gift Certificates
Members can enter items thru the website or volunteers enter from paper forms
Proofreading can be done cooperatively - shared online system means no last minute bottleneck
Select live items and establish the order of live item presentation
Generate and distribute printed catalog 2 weeks before event (get a big stapler)
Produce a powerpoint slide show for the live items for the auctioneer to use based on the live bidsheet report
Setup computers and Print Bid Sheets and addendum 1-2 nights before event
Train volunteers
The big day arrives - decorate like crazy
Print late item donation bid sheets
Check in guests (assign bidding paddle numbers) - we use separate admission/registration tables
After Silent auction ends, start entering sales (several workers at once)
Try to get your volunteers some dinner :)
Enter live item sales as live auction proceeds & get all hands on deck for checkout
Check out guests / Collect & enter payments / Print Statements
Guests show their printed statement (with 0 balance due) to collect items they have won
Some variations
Some groups print statements for later mailing along with a sale summary report (using fast printer/copier) on which they write payments for later entry - this also allows for deferred sale entry.
Some groups have a post-auction leftover sale (The system allows you to add sales & payments from buyer's statements without needing a bidding paddle).
Reasonable Cost - $495
It's only $495 to setup, plus an annual $75 fee each subsequent year. I'll import your Excel membership data so that guest check-in is mostly searching and selecting rather than data entry.

The only reason it isn't a lot more is that I can only offer limited phone support - but if you can plan ahead and have some training sessions for your volunteers and do a dry-run before your event, you should find the online help is detailed enough that you shouldn't need to call for support much.
Sample Forms and Reports
How to Order
The Together Auction™ web based auction management service is being offered by Together Auction Software Ltd to churches and other organizations seeking to combine fundraising with community-building. Contact us for details.